There is only ONE
Omata One - a masterpiece in design and engineering
I have been meaning to start writing reviews for some time now and with the arrival of my new Omata One today is the day to start!
Back in May 2016 I was fortunate enough to back the last remaining unit that was limited to 200 units on Kickstarter. The One is an analog speedometer that uses GPS to accurately display current speed, distance, ride time and ascent. Out are the complexities of digital data overload and in is the simplicity of just riding.
It's been a long journey watching the product development but after unboxing the unit every single delay was worth the wait! The One is beautifully packaged in a simple sharp cardboard box that oozes earthly environmentally friendly luxury. With the One set flush into the cardboard packaging my first thought is that I should start hunting in the packaging for a black leather strap, put the One on my wrist and step out for the evening wearing it. It's is absolutely gorgeous!
The One has a nice solid weight to it and feels like it weighs more than my Garmin which when checked I find it is almost half the weight! Amazing! (my One measured weight is 77.9g and my Garmin 1030 has a weight of 138.6g including a Garmin Silicone case). First impressions are is that there is a lot going on with a main dial and a couple of smaller dials displaying all of the information. But like a luxury watch with multiple complications it's soon becomes very natural and it's easy to focus on the information you need with a simple glance.
The One is shipped ready to go and the lower left dial shows you the battery level even when the unit it sleeping. One of my main gripes with my Garmin is having to turn it on, wait for it to cycle through its start-up routine just to see if it is charged and then find it normally is.
I am luckily enough to have mine embossed with 'Limited Edition 200 / 200' proudly alongside 'Made in Finland'. No Chinese manufacturing here!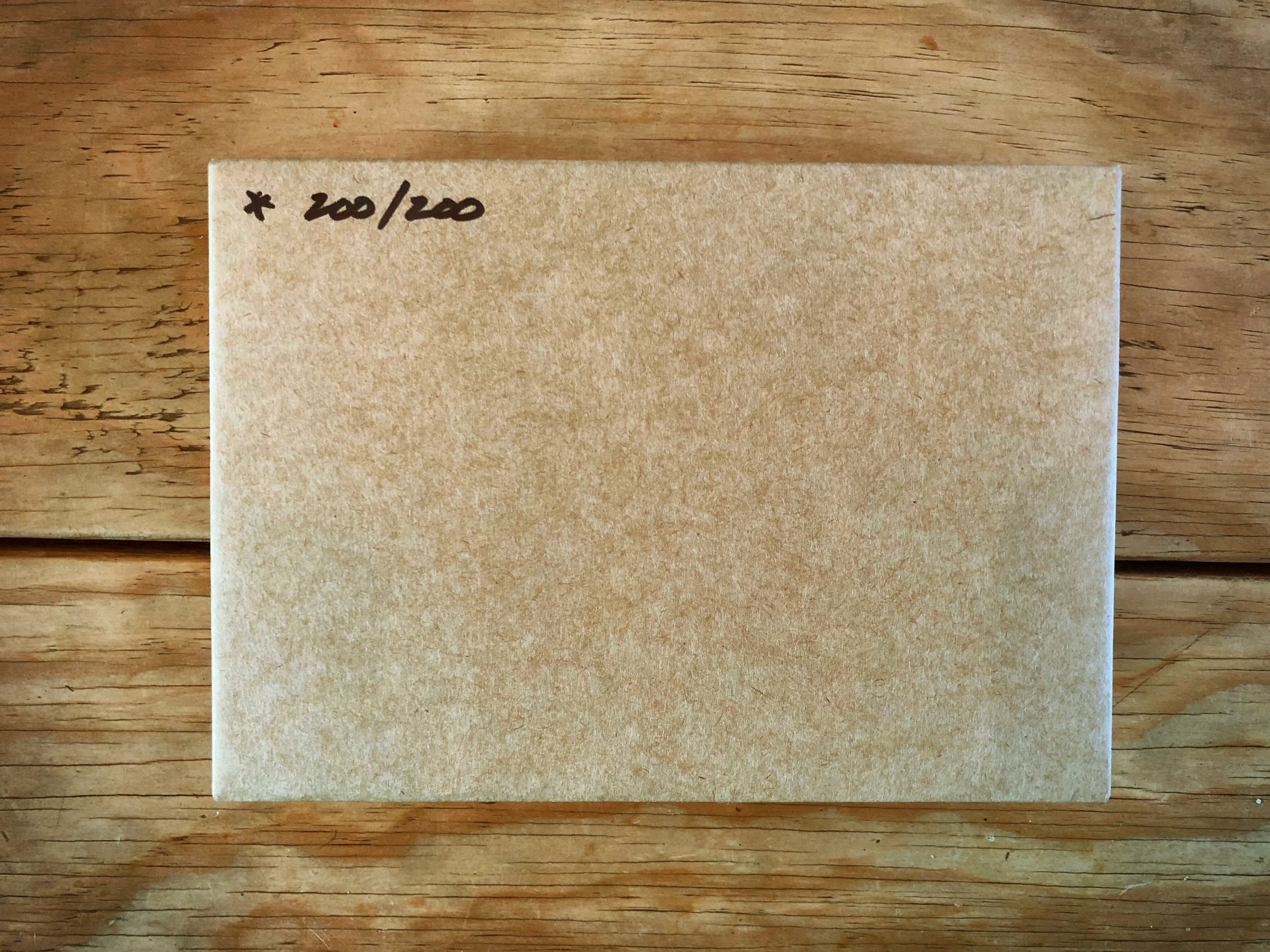 The rear of the One has a very solid looking mount interface which isn't too dissimilar to a Garmin mount and the One ships with its own bespoke K-Edge mount. There isn't a single piece of plastic is sight!
The guys at Omata have worked with K-Edge and the One mount insert is interchangeable with any of the K-Edge mounts. I quickly removed mine and fitted it to my K-Edge XL on my Crux and then again onto my SB5C using a K-Edge Adjustable Stem Mount.
My only gripe is the fact that the USB-C port appears to be exposed on the bottom of the unit; although that said it is probably well protected from the elements when mounted to the bike. Regardless I will cover it with a piece of electrical tape.
The outer bezel has three locations which represent Sleep, Ride and Connect. Pairing with your phone is easy and to ride you just rotate the bezel clockwise and pedal away. The lower right dial shows the number of GPS satellites that have been located and once positioned all the dial hands reset to zero and the One will start tracking your ride.
Riding with One is reminiscent of a cable speedometer I fitted to my Raleigh Chopper when I was about 10. It's so very cool to watch the big red hand rotating clockwise as you zip down the street. The movement action of the hands is superb. So very smooth. But the amazing thing is is that you soon realise that you are no longer racing against the clock and watching the single digit speed - you are in fact just enjoying the ride!
Look mum no hands!
The iPhone App is well thought out and a breeze to use. At the time of writing there is a known interface issue with Strava that the guys at Omata are trying to solve. It's far from a show stopper as this is a brand new product derived from crowdfunding.
The future interface will allow ANT+™ compatibility with power, heart rate and cadence sensors so all of your data can be viewed after your ride.
If you are in the market for a new GPS or if you think it's time to release yourself from data overload then the One is for you.
I love mine!
You can order directly and they are shipping soon. omata.com